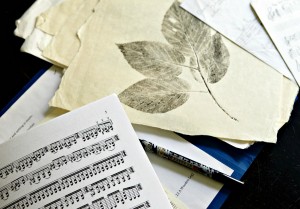 My music draws from many genres, techniques, and styles.  I reach for whichever source best captures the essence of a piece- Texas fiddling, Arabic percussion, Schubertian harmony, or electronics.  I embrace diverse theories and systems and draw from the vernacular.
To me, music is profoundly biological, ineffably spiritual, yet natural.  I discover waltzes in Death Valley wildflowers, hear counterpoint in the flight paths of butterflies,  improvise prayers on solo viola, and derive heavy metal instrumentals from ancient Hebrew prophesies.
When commissioned, I write for specific persons and ensembles- not for instruments in the abstract; not for posterity.   I care about who plays and hears my music now.   I write real music for real people.  For this reason, many of my works find their way into educational settings, interactive performances, and community venues, as well as Carnegie Hall and Lincoln Center.  Have a listen!
Click here to watch composer David Wallace: Selected Works YouTube Playlist or watch select videos posted below.
Nahum: An Apocalyptic Prophesy for Six-String Electric Viola
Piano Quintet: III. Aria – Desert Five Spot
Portal: A Juilliard Centennial Commission
Scheherazade Takes a Trip (A Rimsky-Korsakov Remix)
Sacred Caprice #3: Amazing Grace-And Can It Be?