"Engaging the Concert Audience is the essential guide to creating successful, insightful, innovative, interactive concerts. Every musician and concert programmer must read this book and learn its delightful lessons. Why? You will meet the future inside these covers—your concert-presenting future, and our field's potential. Thank you, David Wallace!"
—Eric Booth, author, The Music Teaching Artist's Bible
Engaging the Concert Audience
Whether you are performing a concert, leading an ensemble, teaching a class, or just speaking publicly, you must communicate, inspire, and connect.  My book, Engaging the Concert Audience: A Musician's Guide to Interactive Performance, offers proven strategies for connecting any audience to the music you love.
Simple, practical techniques and a solid foundation in educational psychology will help you to:
Design concerts that capture and maintain your audience's attention
Develop an engaging stage presence
Create meaningful activities for your audience that increase their enjoyment and understanding of your material
Communicate as an ambassador across cultures and languages
Become more engaging, interactive, educational, and memorable
[And yes, Engaging the Concert Audience is the new, revised, expanded, deeper, better, (and cheaper!) version of my McGraw-Hill book, Reaching Out: A Musician's Guide to Interactive Performance.]
Getting Your Copy of Engaging the Concert Audience
"Engaging the Concert Audience is a must-read for any serious teaching artist! Dr. Wallace doesn't simply tell you what to do, but he teaches you what not to do and why. This book provides musicians with fresh and effective ways to present interactive programming to audiences of all ages, backgrounds, and musical tastes."
—Jerome Jennings, leader, The Jerome Jennings Group; nominee, Gran Prix du Disque
If you are a professor or teacher considering Engaging the Concert Audience as a required text, please contact Berklee Press for a complimentary copy. (Allow 30 days for processing). You can order Engaging the Concert Audience from many outlets.  Because prices and availability can vary, shop around!  Below are recommended links for buying:
Hal Leonard, owner of Berklee Press, always has copies available at list price ($16.99).
Amazon sometimes runs jaw-dropping sales. At the time this posting was written, Engaging the Concert Audience was selling new for $12.59.  However, Amazon prices for this book can just as easily soar to $24.00.
East Coast Music is an independent internet store run by and for musicians. They were also the first internet outlet to sell my book reliably. So far, they have offered Engaging the Concert Audience at a 20% discount for $13.59.
Barnes & Noble is a reliable source for buying this book, and often runs special discount codes.
Testimony from a Long-time Collaborator: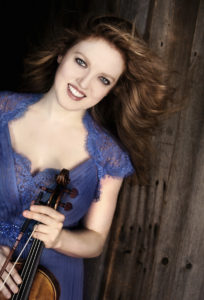 Let's hear from Rachel Barton Pine, an artist whom I deeply admire, who has actively used these methods since 2010:
"Engaging the Concert Audience should be required reading for every musician—young and old, professional and amateur. David's passion for music leaps off the page and challenges readers to consider the fundamental truths of what it means to be a musician: why do we do what we do, and how do we do it to the best of our ability? Applying his strategies quickly makes us better communicators and more compelling artists.
Since I have incorporated David's advice into my own concerts and audience engagement efforts, I have witnessed a profound, positive impact on my listeners. It is a great joy to witness my audiences listening with excitement, deeper understanding, and enthusiasm.
For musicians seeking to connect, build a fan base, and develop future audiences, here is your answer: Engaging the Concert Audience by David Wallace."
—Rachel Barton Pine, Internationally renowned violinist, composer, author, and recording artist
Additional Praise for Engaging the Concert Audience
"Engaging the Concert Audience will help millions more people engage with live music in enduring ways. I was floored reading it because it contains so much truth. In a well-organized fashion, David lays out many tried-and-true methods to engage audiences with music of all genres in serious, playful, focused, spirited, and creative ways. Each method and illustration takes you deeper in your understanding, to make your concerts really work and have a lasting impact on communities."
—Eli Yamin, musician; managing artistic director of Jazz Power Initiative; author, So You Want to Sing the Blues
"Engaging the Concert Audience propels us into the future with engaging thinking and masterful musicianship. These pages will lead you into fruitful and exciting thinking for navigating the waters of your performing career. David Wallace is my hero!"
—Mark Wood, Emmy-winning composer, platinum recording-artist, original member and lead-violinist, Trans-Siberian Orchestra, collaborator with Celine Deon, Kanye West, Lenny Kravitz.
"David Wallace's book should be a must-read for any concert musician, period. As a performer, you have a duty to reach out and provide context for your listeners so they can connect with your art. This is the book that gives you the tools you need to start really engaging any kind of audience in any situation."
—Jessica Meyer, composer, violist, singer, founding member of counter)induction and Piaclava
If you have comments or additional questions about my book, please leave a comment!