The Doc Wallace Trio: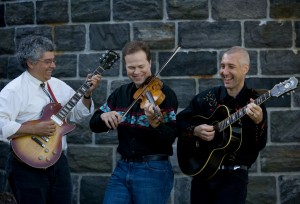 Founded in 1999, The Doc Wallace Trio thrills listeners with its unique blend of jazzy Texas-style fiddling and swing. The trio's presenters include Carnegie Hall, Lincoln Center, Midori & Friends, Young Audiences, the New York Philharmonic, the Baggot Inn, HERE, and the Levitt Pavilion. Never content to let music remain in the clubs or the concert halls, the Doc Wallace Trio actively brings its artistry to schools, hospitals, psychiatric facilities, homeless shelters, houses of worship, and prisons.  WARNING!  Our music will make you happy!
Enjoy a sample set from our live performances at Lincoln Center and on Queens Public Television: The Doc Wallace Trio's Video Hits.
The Doc Wallace Trio Plays "Sweet Georgia Brown" on QPTV
Hat Trick:
Hat Trick is a virtuosic flute-viola-harp trio whose members are equally at home as soloists, chamber musicians, and agents of audience engagement.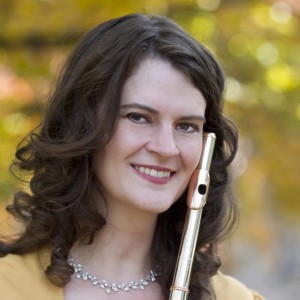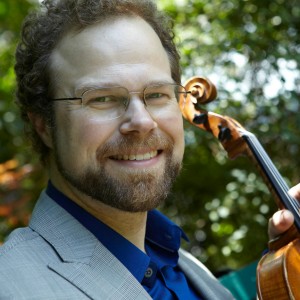 In addition to presenting new and classic trios, Hat Trick concerts often feature its members in solos and duos.  By exploring the various combinations, the ensemble broadens its repertoire and showcases its individual and collective strengths.  The group uses strategic programming so that these pairings provide listeners with deeper perceptions of trio masterworks by Debussy, Takemitsu, Gubaidulina, and lesser known composers. Hat Trick currently performs in the New York City area and received a 2018 Grammy nod as one of nine winning projects for David Frost's Producer of the Year, Classical award.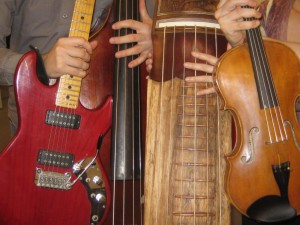 KNOT:
This downtown ensemble consists of four highly eclectic composer-performers: Richard Carrick, James Ilgenfritz, Jin-Hi Kim, and David Wallace.  Forged in New York City's avant-classical and free jazz scenes, KNOT's influences range from Cage to Coleman, Darmstadt to Delta Blues, Seoul to Soul.
Tapping the ensemble's collective strength, each member contributes works that exult in improvisational freedom within compositional rigor.  KNOT's combined instrumentation of komungo, electric guitar, viola, and bass has neither precedent nor parallel.  Different strings weave together in an inimitable KNOT.
KNOT performs "INVOCATION for a New Dawn" live at THE STONE.