At 6:00PM Eastern on Thursday, July 13th, the Doc Wallace Trio performs a benefit concert for Hour Children, Inc. at Church of the Incarnation, NYC. Hour Children is a non-profit that provides holistic support to incarcerated (or formerly incarcerated) women, mothers, and their children. The concert will include a livestream link for all ticket holders. For tickets and full information, please visit EventBrite, or donate to the cause at https://hourchildren.kindful.com by choosing "Doc Wallace Trio benefit concert" from the drop-down menu.
Hour Children is a leading provider of services to incarcerated and formerly incarcerated women in New York State. Its mission is to help those women successfully rejoin the community, reunify with their families, and build healthy, independent, and secure lives. Programs include a community food pantry, supportive housing, thrift shops, childcare, career support, and on-site programming in jails and prisons. Numerous programs for children and teens include tutoring, mentoring, scholarships for sleep-away camps, and more.
Hour Children's name acknowledges the key hours that affect the life of a child with an incarcerated mother—the hour of her arrest, the hour of their visit, and the hour of their reunification.
Making a Difference with Hour Children
How does your support matter?
Women who receive support from Hour Children are five times less likely to return to prison than women who do not receive their support
98 percent of participating women have kept their freedom
100 percent of participating children finish the school year and advance to the next grade
90 percent of the women in Hour Children programs successfully reintegrate with their families
Truly, your contribution and participation provides necessary resources for achieving real results.
Music with a Mission
From our first days as the Doc Wallace Trio, Daniel Levy, Dana Scofidio, and I have performed and participated in benefits and fundraisers. A few of the organizations we've helped have included Environmental International, Red Bull Theater, The Lamb's Church, and the New York Philharmonic.
Through Carnegie Hall's Musical Connections programs, we first began performing concerts and holding workshops in prisons and juvenile correction facilities. Our acoustic guitarist, Daniel Levy, went on to design, lead, and participate in long-term teaching artist residencies at Riker's Island and Sing Sing prisons.
Please enjoy a 10 minute documentary on the programs Daniel developed here:
Thursday's benefit concert for Hour Children, Inc. was the brainchild of Barbara Clark, wife of our electric guitarist Dana Scofidio. At Church of the Incarnation, Barbara co-chairs a committee that partners with Hour Children. When she described the organization's work and proposed a benefit, the trio knew we wanted to be involved! Without a doubt, Barbara has proven a wonderful producer.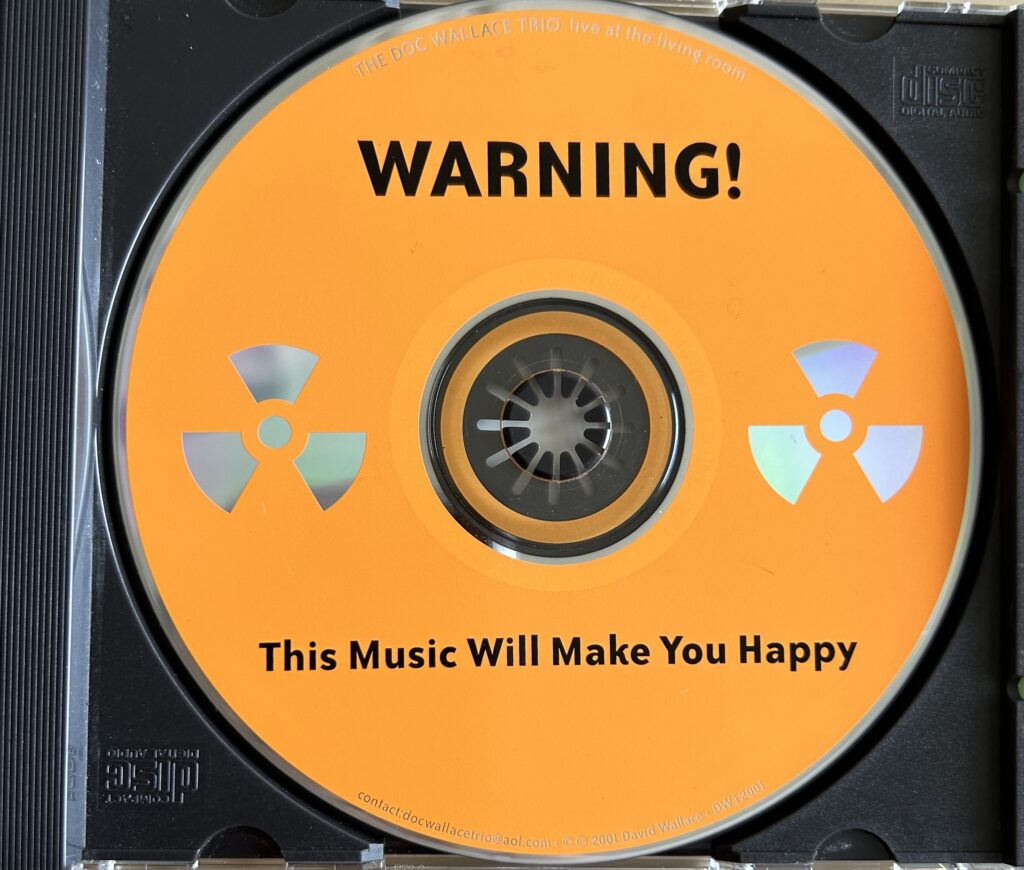 When we released our first CD, Live at the Living Room, the safety-orange disc proclaimed "WARNING! This Music Will Make You Happy." That's still our "unofficial motto."
Thank you for joining us in partnering with Hour Children, Inc. and Church of the Incarnation. You, too, can make many people happy. Here's the link for tickets and information.